苏州江南爱停车科技有限公司是常熟一级国资公司江南集团的子公司,定位为城市停车运营服务商,通过自研软件、整合硬件、极致运营,致力于让更多车主体验城市智慧停车的便捷,让更多国企停车场实现降本增收。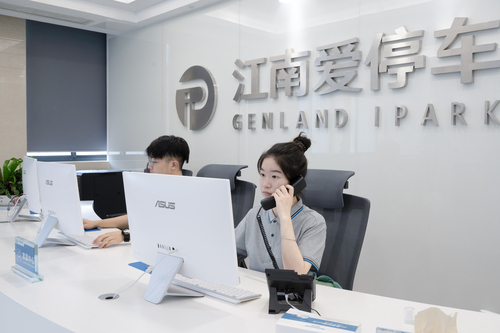 合作模式上,江南爱停车以各地国企为服务对象,以带资设+委托管理为主要合作模式:针对已进行智能化改造的国企,提供委托管理服务,核心价值主张是实现降本增收;针对未进行智能化改造的国企,提供带资建设+委托管理服务,核心价值主张是当地国企零投入实现停车治理。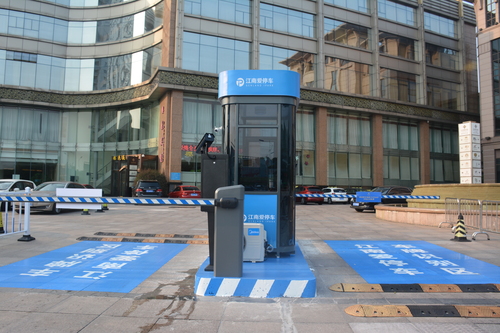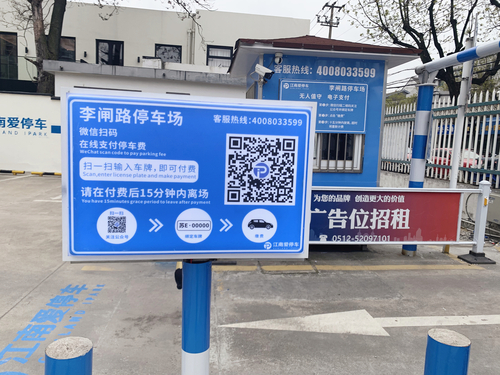 在此基础上,江南爱停车着力研究城市停车精细化治理措施,提供城市级平台的建设运营(支付接入全市80%以上的停车场点)、各场景精细化解决方案、停车白皮书研究及发布、停车大数据分析等一系列咨询及服务,从而真正解决城市停车难的问题。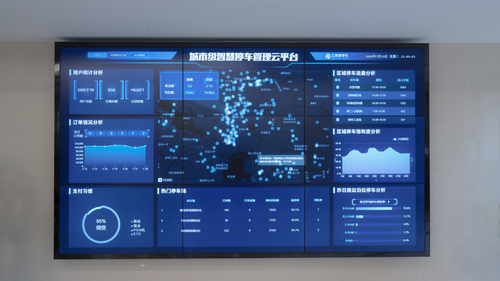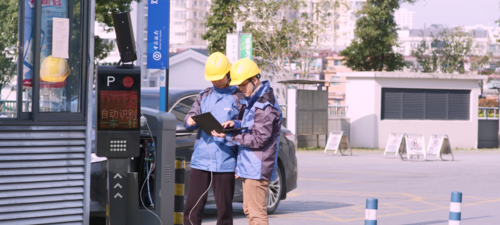 其中,停车大数据分析为城市停车主管部门提供决策依据,涵盖了全市面上及重点场景收费价格调整、路内泊位收费时段差别化调整、路内泊位分布式收费策略等一系列研究模型,有利于提升人民群众的获得感和幸福感,为城市构建和谐的停车治理环境。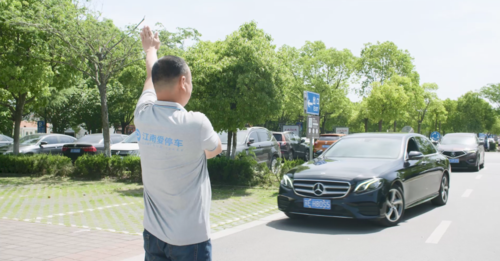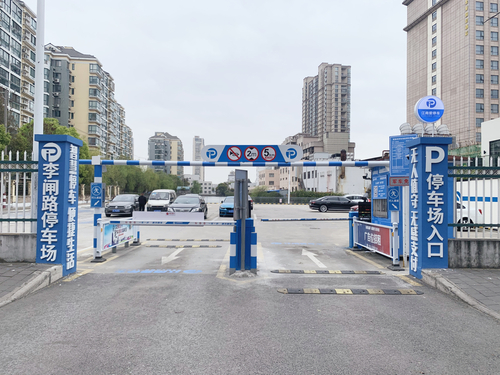 江南爱停车是中国交通运输协会静态交通产业分会副会长单位、苏州公共停车服务业协会副会长单位,先后荣获江苏省7部门颁发的智能交通世界大会创新大赛特等奖,苏州市政府颁发的智能交通世界大会创新大赛特别奖,中国道路停车联盟颁发的中国城市级停车管理示范单位、中国优秀城市级停车平台服务商等荣誉,先后被评为高新技术企业、科技型中小企业、江苏省专精特新软件企业、苏州市头雁培育企业等多项荣誉称号。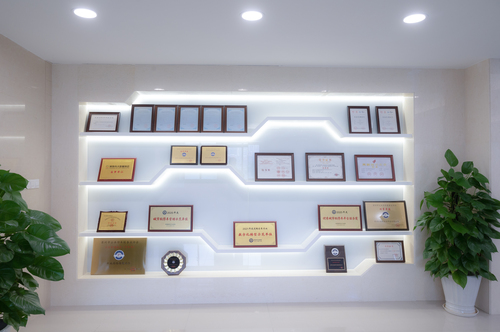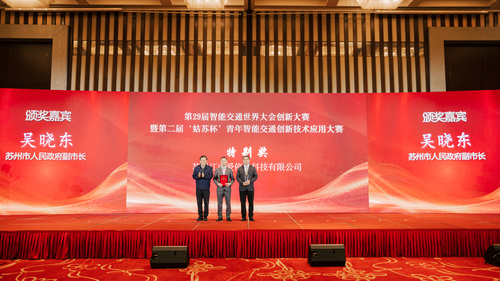 江南爱停车高度重视智慧停车相关技术发展,通过不断创新,在智慧停车领域共拥有有效专利11项、软件著作权18项,拥有通过公安部认证的自主硬件设备,形成完全以自主知识产权为核心的软硬件技术体系。先后在江苏常熟、太湖度假区、高邮,陕西汉中、湖南凤凰、吉首等城市落地城市级项目。
其中,常熟智慧停车平台是公司标杆项目。到2023年6月底,已接入全市496个停车场点,占全市停车场的85%,包含医院、景区、综合体、写字楼、路边泊位等,共计10.72万个泊位。目前,平台注册用户76.2万人,日活跃用户12万人,日均停车订单16万笔,实现成为全国县域经济中唯一一家支付接入停车场、注册用户、日活用户达此规模的平台。基本实现"全城停车一张网、车主停车一个号、支付结算一平台"的智慧停车管理目标,成为江苏省摸索、实践城市级智慧停车管理系统的典型案例。
Company Introduction
SUZHOU GENLAND IPARK TECHNOLOGY Co.,Ltd.
Suzhou Genland Ipark Technology is a subsidiary of Jiangnan Group, a first-class state-owned company in Changshu. Functioning as an urban parking operation service provider, Genland Ipark is committed to facilitating increasingly more car owners to experience the convenience of intelligent parking, and enabling more state-owned parking lots to achieve the goal of both cost reduction and revenue increase via self-developed software, integrated hardware and extreme operation.
In terms of the cooperation mode, Genland Ipark targets the state-owned enterprises across the country as the service objects, with 'Construction with Capital and Commissioned Management' being the primary cooperation mode. For state-owned enterprises that have conducted intellectualized reconstruction, commissioned management service is provided, the core value of which is to achieve the goal of both cost reduction and revenue increase. For state-owned enterprises that have not conducted intellectualized reconstruction, construction with capital and commissioned management service is provided, the core value of which is for the enterprises to fulfill the parking governance without any investment.
On this basis, Genland Ipark focuses on the research of delicacy management measures of urban car parking, and is committed to providing a series of consultations and services encompassing the construction and operation of city-level platforms (payment system accessing to over 80% of the citywide parking lots), precision solution for various situations, research and release of parking white papers, and big data analysis of car parking, so that the urban parking problems can thus be thoroughly addressed.
Among them, the big data analysis of car parking can facilitate the evidence-baseddecisionmaking process of urban parking authorities, which covers a series of research models, including the adjustment of parking fee, the differential adjustment of curb parking periods and the distributed pricing strategy of curb parking around the city as well as on key locations, which is highly conducive to the enhancement of people's sense of fulfillment and happiness, and to the building of a harmonious environment for urban parking governance.
Genland Ipark is the Vice-president Unit of the Static Transportation Industry Branch of China Communications and Transportation Association(CCTA), and the Vice-president Unit of Suzhou Public Parking Service Industry Association. Our company has been awarded the grand prize and the special prize of the Innovation Competition of the Intelligent Transportation World Congress(ITS World Congress) conferred respectively by seven provincial departments in Jiangsu Province and Suzhou municipal government. Moreover, Genland Ipark has won the honors of both China city-level model unit of parking management and excellent city-level parking platform service provider awarded by China On-street Parking Alliance. The following honorary titles as High-tech Enterprise, Small and Medium-sized Sci-tech Enterprise, Jiangsu SRDI (Specialized,Refined,Differential and Innovative) Software Enterprise, and Suzhou Leading Incubated Enterprise, are also awarded successively.
Genland Ipark attaches great importance to the development of intelligent parking related technologies. Through constant innovation, our company has attained 11 valid patents and 18 software copyrights in the domain of intelligent parking, and possesses proprietary hardware facilities certified by the Ministry of Public Security, forming a technical system of software and hardware with completely proprietary intellectual property rights as the core. Genland Ipark has successively endorsed city-level agreements on various projects in Changshu Jiangsu, Taihu Resort, Gaoyou, Hanzhong Shaanxi, Fenghuang Hunan, Jishou and some other cities.
Among the above, Changshu Intelligent Parking Platform is regarded as the paragon system of our company. By the end of June 2023, our parking system has accessed to 496 parking lots in the city, accounting for 85% of the total number of citywide parking lots, including hospitals, scenic spots, complexes, office buildings and curb parking spaces, with a total of 107,200 parking spaces. At present, our platform has 762,000 registered users and 120,000 daily active users with 160,000 daily parking orders on average, making it the unique parking platform amongst the countylevel economies in China to have accessed to multitudes of parking lots, with an immense scale of registered users and daily active users. The goal of intelligent parking management - one network for citywide parking, one account for car owners, and one platform for payment and settlement - has now largely achieved, which is acknowledged as a typical case of the exploration and practice of city-level intelligent parking management system in Jiangsu Province.